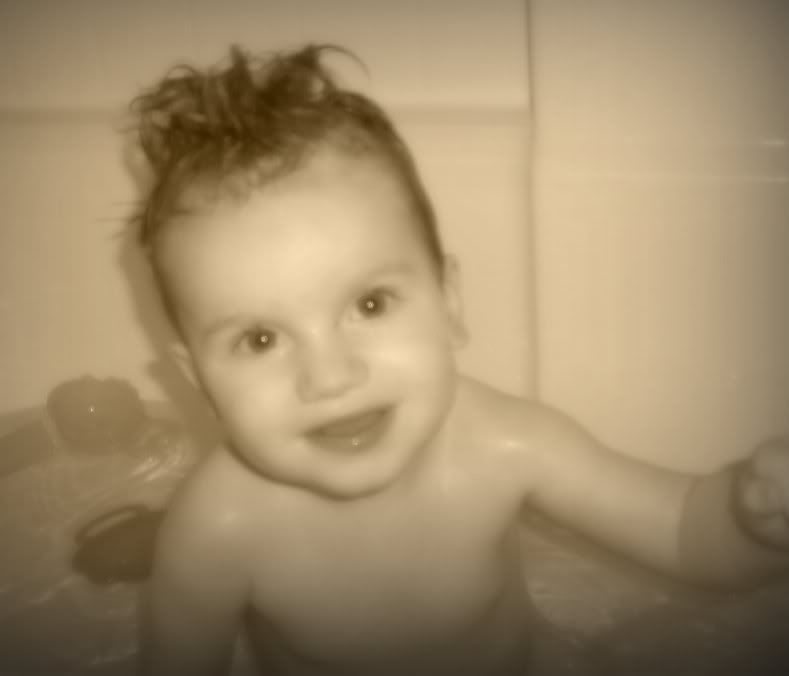 This week we celebrated Mathews 2nd Birthday. I just
CANNOT
believe how fast he's grown up and that yes indeed he is now a boy! Lately whenever I see baby pictures of Mathew it just shocks me how fast time has gone by and how quickly you forget things. I used to always ask my friend
Wendee
questions when I was pregnant and "how do I do this?" questions after Mathew was born and I gave her so much crap for not remembering certain things! Here I am two years later and I hardly recognize the cute little baby photos hanging on my wall!
Here are a few of my favorite pictures I recently ran across.

For Mathews birthday we kept it really low key. We went down to James and Lindas house, Aunt Lacee and Uncle Daryl came over with Keagan. We had a nice dinner, opened presents and ate yummy cake! Mathew is obsessed with Thomas right now so the Thomas Train and Thomas book and Pajamas were a hit! Mathew was really shy when we were singing happy birthday to him, it was really sweet! After the birthday song was over he put his head up and blew out 2 out of 3 candles! It was so much fun just hanging out with everyone! Keagan is growing up right before our eyes! He was SO close to crawling when we saw him Saturday and a few days later he was off and crawling all over the place!!! Mathew calls him "KeKe". It's so cute and sadly I think it will stick with him forever! That's okay, when Keagan starts talking I'm sure he'll come up with a dosie for Mathew!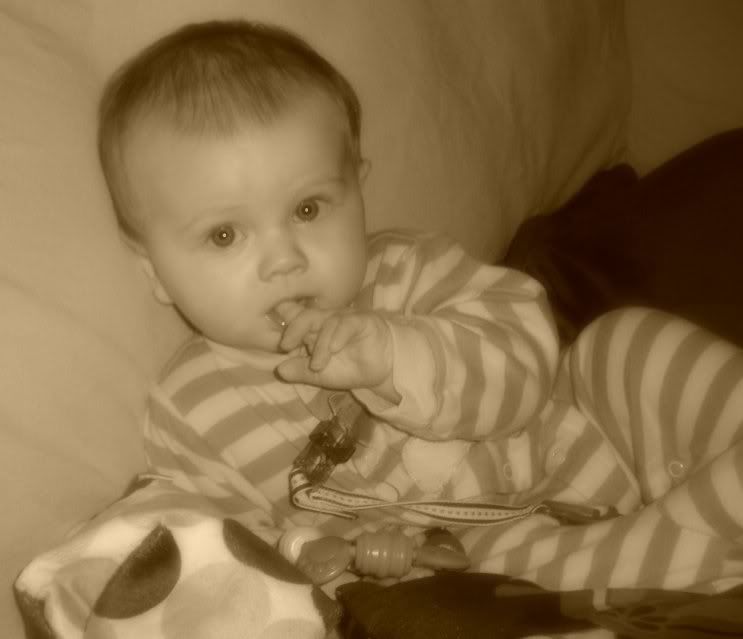 Mathew had such a fun time with everyone and LOVED all his presents! He's been having so much fun with all the cars and the remote controlled dump truck! Mom has fun with his toys too :) What can I say, it's a new age these toys are awesome!!!!